Description
Shoes are warm, dark and damp — the perfect breeding ground for odors.
But this Shoe Sanitizer freshens shoes with ease. Unlike shoe sprays, this device freshens shoes without leaving toxic chemical residue behind. Fits in all styles and sizes of men's, women's and children's shoes, from kids' size 3 to heavy adult ski boots. Shuts off automatically for safety.

Eliminate the odor of shoes
The use of safe and durable PTC ceramic heating technology, the core temperature of up to 150 ℃, through the continuous high-temperature drying to destroy the living environment of bacteria, to achieve the effect of anti-bacteria deodorant.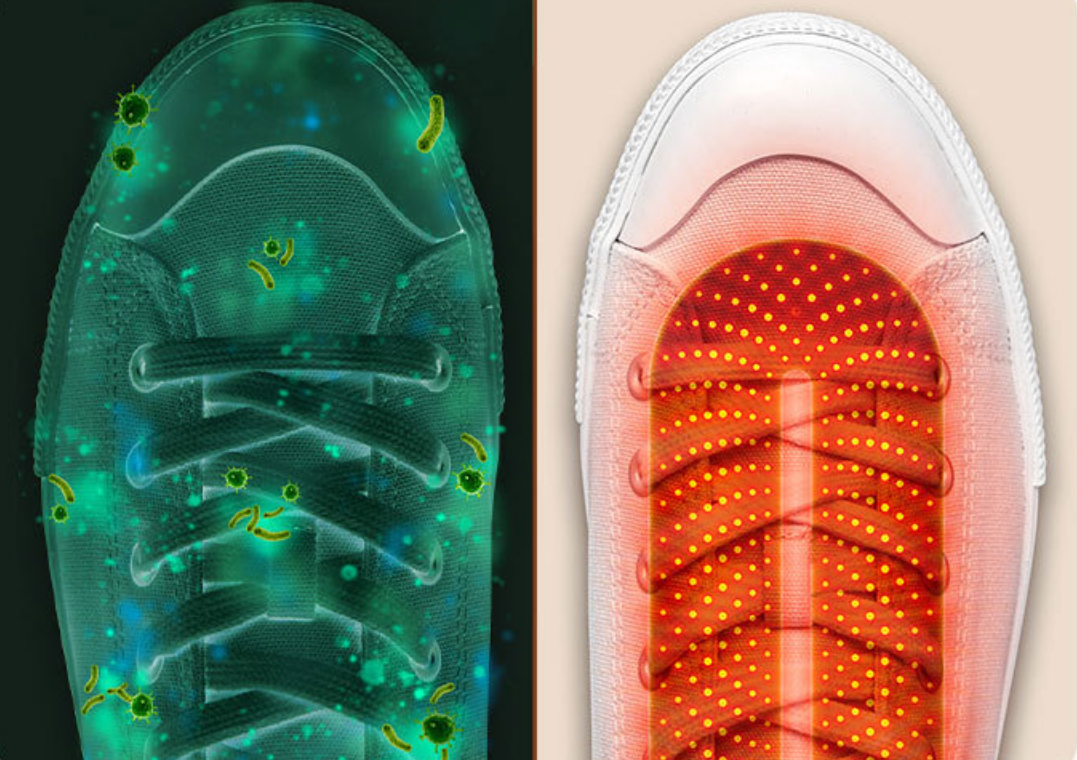 Convenient to Use
Put the shoe dryer in the shoes and plug it in. Set the working time mode you want and let it does the rest.
If you need to turn off the dryer, simply unplug it. The shoe dryer is a great helper and household essentials for your needs in winter or on rainy day
Annular Heating
1532 Heat Dissipation Holes
With annular design, this dryers can evenly dissipate heat.
Two heating elements are on its two sides, a ring-shaped warm air flow is formed in the shoe space, quickly restore the wet shoes to dryness.
Fire Resistance
The shoe dryer is made of ABS UL94 V0 flame-retardant material. High-temperature compression and resistance, not easy to burn and deform during use.
Intelligent Auto Timer
Support time setting, just choose 3H / 6H / 9H auto-shutdown according to your needs.
Low power consumption, stable performance, suitable for normal shoes or walking shoes, cloth shoes, boots, rain boots, gloves, socks, etc.
Make Shoes Dry & Comfortable
This shoe dryer can remove moisture from shoes and use a sterilization device to inhibit bacterial growth.
Put the dryer in your shoes after long hours of work and you can have warm, dry shoes. It can meet different sizes of adults and teenagers shoes, sneakers or work shoes, and dries easily.
SPECIFICATIONS: 
Buyer Protection