Description
It's time to #DitchTheRazor!
Tired of nicks, razor burn and skin irritation when shaving your legs? Say hello to The Crystal Hair Eraser!
Thousands of women say goodbye to the painful depilation movement. You easily remove unwanted body hair and at the same time ensure that your skin is as smooth and soft as after an epilation. The perfect hair remover for legs.
How it works
Using Nano-Crystalline technology, Crystal Hair Eraser allows the hairs to clump and break from the surface when rubbed gently on the skin. This process also helps exfoliate, revealing baby smooth skin after use
Easy to wash, Just rinse with water
Rinse with water after use to keep the tool as clean as new
You can easily remove unwanted body hair without shaving and at the same time ensure that your skin is as smooth and soft as after a peeling.
Reusable
It saves you money, protects our environment and lets you enjoy your smooth skin without stubble. Your Nano hair remover remains reusable for up to 5 years.
Instructions
We recommend usage on dry or damp skin after a shower.
Using moderate pressure, simply rub the Crystal Hair Eraser on the desired area in circular motions.
Applying cream or lotion before using the will hinder it from working effectively.
You can rinse the Crystal Hair Eraser with water after use.
Join The Hair-Free Club 💜
Say a loud "bye Felicia ✌️" to cuts, razor burn, irritation, or bracing yourself for the next pull during a bikini wax. 
Now hair removal can be done in the comfort of your own home with little to no discomfort. 
95% said it improved their strawberry legs


94% noticed a reduction of ingrown hairs


90% saw an improvement in skin firmness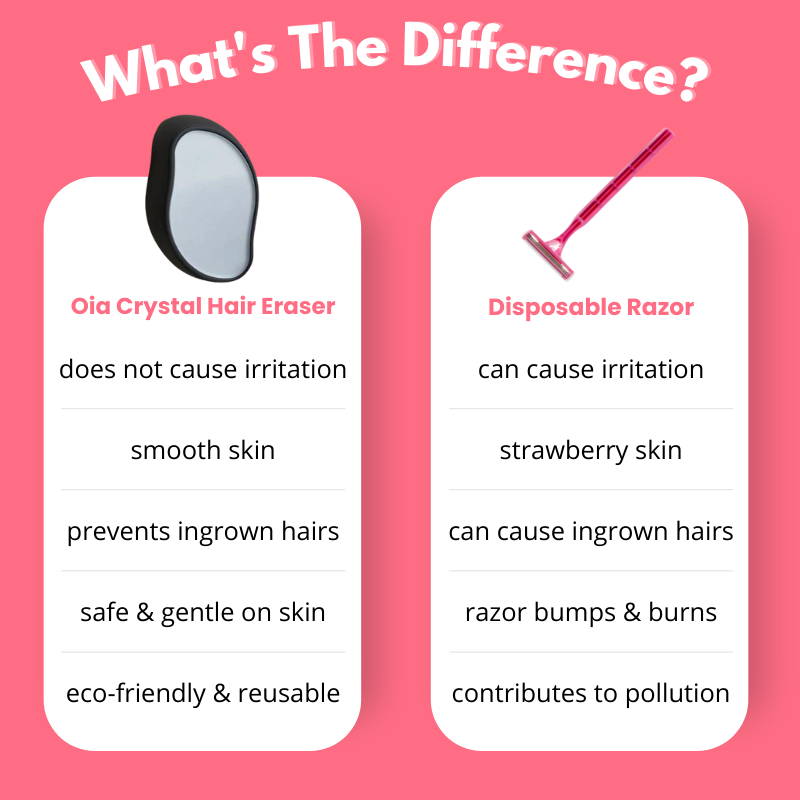 Buyer Protection