Description
Ear wax is the natural safeguard for your ear canal, acting as protection against sand, bugs, and dirt getting in and damaging your canal or eardrum. But if ear wax builds up too much, it can impair your hearing and it can give you that feeling like you are underwater.
Instead of reaching for a cotton swab, which experts say aren't safe because they can puncture your eardrum and do other damage, try our safe Ear Wax Removal Tools.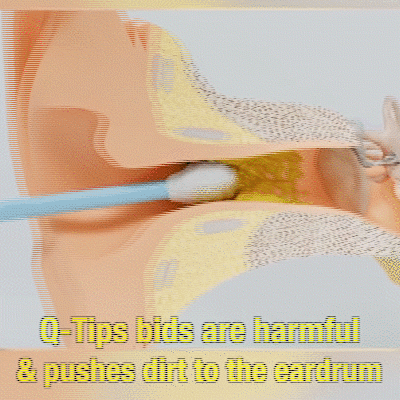 FEATURES
Safe and Harmless to Ears

All ear picks are made of medical grade Materials, durable and anti-rust, easy to clean and sterilize.

Fully polished tools with smooth and rounded surface, all to prevent any irritation or scratching and make sure you can massage the ear canal and relieve itching while cleaning.
Easy to Carry

Comes with a portable storage box that you can carry around for everyday home use or travel.

The box is simple and elegant, and it is also a great gift to bring more health to your family and friends.

Easy to Clean

Wash thoroughly with soap and water before and after use, then wipe with alcohol to clean, very simple and convenient.
INSTRUCTIONS
Step 1: Always wash thoroughly with alcohol or soap and water before and after using, especially if multiple people are using these tools.
Step 2: Slowly insert the scoop ear wax remover into your ear canal.
Step 3: Gently scoop your ear canal wall to loosen the ear wax clinging on the wall.
Step 4: Gently scoop out the impacted build-up ear wax out.
Step 5: Gently clean the debris and massage your ear canal with the spiral head remover.
Step 6: Make sure that they are totally dried before placing them back into the storage case.
SPECIFICATIONS
Material: Stainless Steel + ABS
Color: Black / Yellow
Weight: 29g / 0.06lb
What you get
7 x Ear picks

1 x Storage box
OUR GUARANTEE
✅  Safe payments via 2CO® and Paypal®
✅  Worldwide shipping
✅  Tracking number for every order
✅  No hidden fees!
Buyer Protection